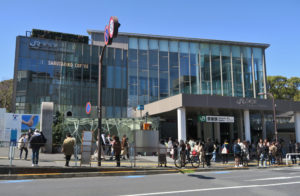 If you are interested in Japan, you have probably heard of the Japanese phrase "Kawaii" (cuteness). The alphabetical spelling of "Kawaii" is widely known outside of Japan, and recently you see more and more social media posts using the hashtag #kawaii.
Harajuku is the birthplace of Japan's "Kawaii Culture" and is famous globally because of this phenomenon. Many non-Japanese celebrities have also shown interest in Harajuku.
In this post, we will share information about Harajuku, "the mecca of Kawaii."
Harajuku includes the areas around Harajuku Station and the areas around Omotesando. It has long since been the epicenter of trends among young people. Going back to the early days after World War II, a U.S. air force residence called "Washington Heights" was constructed around the present-day Yoyogi Park. In the area, many shops were built for U.S. military personnel and their family members, and it became a town where people could experience Western culture, which was rare at the time. Then, in 1964, the site of Washington Heights was selected as the Olympic Village for Tokyo Olympics. This increased the influence of overseas cultures even more, and the number of young Japanese people in the area influenced by the various cultures increased. With more young people and different cultures, Harajuku became the epicenter of new trends.
Takeshita Street, which is very close to JR Harajuku Station, is commonly referred to as the "mecca of Kawaii culture."
There are all kinds of shops on Takeshita Street selling fashion items, miscellaneous items, and food. The stores and products are colorful and trendy. Have you ever seen cotton candy that is so colorful and "Kawaii"?
There are many photogenic sweets and places to take pictures, and the area is always crowded.
Harajuku is also famous for its Lolita fashion and there are many boutiques catering to Lolita enthusiasts. When you walk down Takeshita Street, you will see people wearing wonderful, colorful and sometimes even bizarre outfits.
There are studios where you can try out Lolita fashion and take pictures, so please be sure to try it out if you are interested.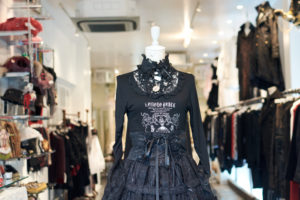 Harajuku is also famous for its Lolita fashion and there are many boutiques catering to Lolita enthusiasts. When you walk down Takeshita Street, you will see people wearing wonderful, colorful and sometimes even bizarre outfits.

There are studios where you can try out Lolita fashion and take pictures, so please be sure to try it out if you are interested.

Harajuku Station is convenient to get to as it is only two stations away from Shinjuku Station by JR Yamanote Line where the BUNKA INSTITUTE OF LANGUAGE is located!

Harajuku is the epicenter of trends that many people of the world are interested in, so you are sure to make a discovery there!

Explore your favorite Japan!

---------------------------------------------------

[Reference]

http://www.tour-harajuku.com/history.html