Japanese anime is extremely popular not only in Japan but also overseas as a form of pop culture that represents Japan and captivates many people. Perhaps there are more than a few people who have become interested in Japan, visited Japan, or started studying Japanese because of anime.
In the genre of anime, Hayao Miyazaki's Studio Ghibli are very famous, one of their most famous works "Spirited Away" has won an Academy Award, and their degree of completion and stories with depth that even adults can enjoy fascinate many people.
Therefore, we would like to introduce Hayao Miyazaki, the representative anime director of Japan, and 2 spots where you can experience his worldview.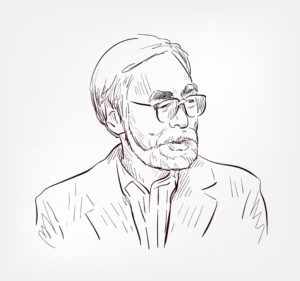 Hayao Miyazaki:
Hayao Miyazaki is a Japanese animator, movie director, and manga artist. He originally wanted to become a manga artist, but developed an interest in anime after being inspired by "Panda and the Magic Serpent," the first Japanese animated feature film in color, and joined Toei Doga (presently Toei Animation Co., Ltd.) after graduating from university. It was there that he met the late Isao Takahata, with whom he would go on to establish Studio Ghibli.
Hayao Miyazaki's anime production methods were unique, as he would draw a large number of drawings on an image board to come up with ideas for the work, which he would create in parallel with the storyboard without a script.
These works produced through these unique production methods with beautiful animations, creative stories, distinctive characters, and original worldview have continued to dazzle and charm those who watch them.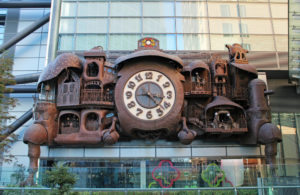 Spot ① Experience Hayao Miyazaki's World: Ghibli Clock
There is an automaton clock called the "Ghibli Clock" outside the Nittele Tower in Shiodome, Minato, Tokyo. It was designed by Hayao Miyazaki, has a height of about 12 meters and a width of about 18 meters, and was made by hand using copper plates.
Due to measures to prevent COVID-19 infections, it only springs to life twice a day now.
It remains active for about 3 minutes. The music that plays and its movements are like a scene from a movie by Hayao Miyazaki! It lights up at night, giving it a different look than during the day.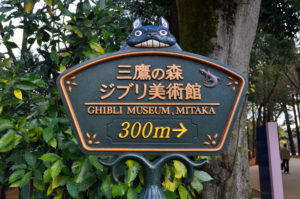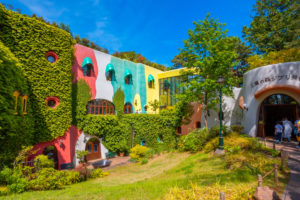 Spot ② Experience Hayao Miyazaki's World: Ghibli Museum

A spot to experience Hayao Miyazaki's world that cannot be missed is the "Ghibli Museum" in Mitaka, Tokyo.

It is about 20 minutes on the JR Chuo Line (Rapid) from Shinjuku Station. You can also reach it from Kichijoji Station. It is to the west of the verdant Inokashira Park.

With the information board for the museum, the buildings designed based on Hayao Miyazaki's sketches, and Hayao Miyazaki's Ghibli worldview scattered throughout the displays and decorations in the museum, visitors can feel as if they have become the protagonist of a story in one of Miyazaki's films.

The museum is packed full of attractions, such as an exhibition that allows you to understand how animation works, an exhibition that recreates an animation production site, and a mini-theater where original short animations can be watched.

Artwork based on "Castle in the Sky" is exhibited in the rooftop garden. As there are many exhibitions that can be touched, you can experience his worldview from up close.

You do need to make a reservation for when you want to visit. Please note that you cannot take photos or videos inside the museum, photos and videos are only permitted on the rooftop and outside.

Discover new charms of the works by Hayao Miyazaki by visiting the Ghibli Museum.

Explore your favorite Japan!

-----------------------------------------------------

[Reference]

https://www.nomurakougei.co.jp/achievements/detail/148

https://www.ntv.co.jp/shiodome/shop/tokei.html

http://www.ghibli-museum.jp/en/