※ Names are not written here for protecting privacy.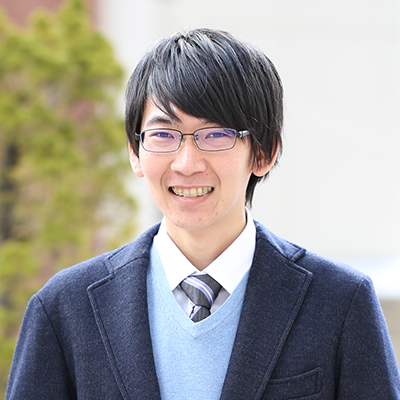 ---
---
Thanks to invaluable guidance from my teachers, I passed the employment exam!
To fulfill my dream of working in Japan, I've journeyed to this mysterious land all alone. I often heard that the process of job hunting in Japan is unique, so I decided to take Business Japanese Interpreting Course which provides employment support for students. There were many useful sessions. I learned Japanese used in business situations. I had chances to improve my Japanese skills. Before I knew it, the sakura leaves fell and the first year ended. I started hunting for jobs. At first it was hard and I was discouraged. However, the teachers didn't allow me to give up. They gave me advices, reviewed my application forms, and helped me practice for job interview. My effort paid off and I got a job offer.
After doing job hunting, I realized that the greatest enemy is you yourself. Overcome your weakness and you will succeed. If you really want to work in Japan, do not give up.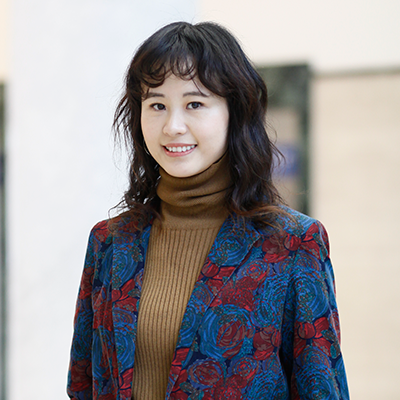 ---
---
I've learned many things and my problem solving skill improved a lot!
Before enrolling in Business Japanese Interpreting Course, I thought that getting a job in Japan would be impossible for me. There are many difficulties such as overtime work, cultural differences, honorific language, how Japanese people think, and Kanji (Chinese characters). To overcome those difficulties, I decided to take this course. I learned many many things about Japan such as Japanese society, how Japanese people think, manners, how to deal with problems in business, and how to write an e-mail. I also attained one of the most essential skills in the workplace and personal situations, the problem solving skill.
The times I spent with my friends were great. We went on field trips and did interpretation training together. I'm thankful for all the support I received. Now I'm on my own but I will do my best to make my wish come true.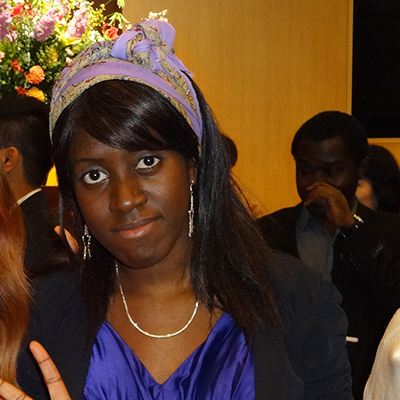 ---
---
The interpretation training was quite difficult but it paid off greatly.
I graduated from Business Japanese Interpreting Course in 2016. Now I work as an interpreter. Before, I thought that interpretation work would be impossible for me. But the encounter with the teachers has changed my thought.
In Business Japanese Interpreting Course, the interpretation training class was great. There were also classes, such as presentation class and history class, which are difficult even for Japanese people. At that time, I wondered if those classes would be helpful in the future. However, after I started working, I realized how important general knowledge is. I should have studied harder. Even now I can still remember the good days at BIL. Thank you very much, everyone from Business Japanese Interpreting Course.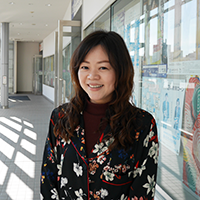 ---
---
I tried hard to do job hunting because teachers encouraged me.
I chose Business Japanese Interpreting Course for students planning to work in Japan, because I would really like to work in Japan. In the course I could enhance the skill of listening, speaking, reading, and writing. In addition, I could understand about the current situation of Japan, the organization of companies, and business etiquette. Finding a job is difficult for international students to overcome. Additionally, I was not perfectly familiar to cultural difference, honorific language for business communication, and the way of thinking by Japanese people, which caused me feel alone during job hunting. Nevertheless, I could not receive any notice of acceptance, so I became disappointed seriously. However, after talking with my teacher, I decided to keep trying to find a job because of her words. She told me that job hunting was similar to marriage interviews; the main reason that I could not find a job was just that my condition did not match the company's hope, so I should not deny myself. Finally, I successfully got a chance to have a job in a Japanese company. It is a worth thing that I met teachers who could really understand international students' feelings.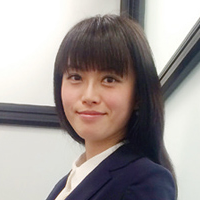 ---
Support Gyoseishoshi Law Firm Co.Ltd
---
I got employed by a company I wanted to work for!
At a career fair, I asked "When do you feel most motivated in your job?" The reply was "When I was given a word of thank you from the bottom of the heart." I strongly felt this career will be worthy. Attending many career fairs, this company was the only one I thought "This must be the one." So when I got accepted, I was very happy.
I appreciate staffs at B.I.L. career guidance room. They not only gave us information about career fairs, they visited companies in the fairs with us. Their advice for job interviews helped us a lot too.
This company I work for supports non-Japanese people with residential status in Japan. As a foreign student, I have had hard time applying for and extending my visa. I would like to study hard and become an expert in visa processing to help many people.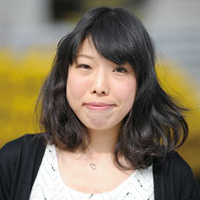 ---
Haneda Air Ground Handling Co., Ltd.
---
If you have confidence in yourself, you will succeed in finding a job.
I started looking for a job in the summer of my second year at B.I.L. When just started, I was stressed out and got depressed. In a job interview, I was told that "There is a reason for a success and a reason for a failure. You may experience nine failures out of 10 trials, but if you try hard, you will certainly achieve success." I learned a lot from the words.
Since then in a job interview, I tried to demonstrate my ability the best I could. When I failed, I did not give up. I told myself I will succeed if I have confidence in myself.
My homeroom teacher encouraged me a lot and checked my resume from the beginning of my job search. I very much appreciate her help. I am working at airport check-in counters and boarding gates. To BIL students, I would like to say, "Believe in your ability. I wish you all the success."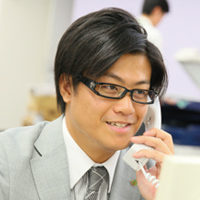 ---
Nihon Zaitaku Management Services
(Nihon Zaitaku Group)
---
Burst onto the world stage!
I studied fundamental Japanese in university back in Taiwan, and came to Japan with a dream in my eyes. The first reason I selected the International Interpretation/ Translation Course was to further brush up my Japanese skills. The second was because I wanted to help foreigners through working as an interpreter. Thanks to my classes and the support of my teachers, I was able to firmly head toward my goals step by step and realize my dream of working in Japan. I think it's certainly not easy to study in a foreign country, and there are many barriers that one must overcome. Though doing so may be difficult, if you break down those barriers, a different world awaits you. I am currently employed at a Japanese corporation and work hard each day. As an interpreter working for real estate industry, I find joy in my work, as there are many opportunities to interact with people from throughout the world. Why not try expanding your horizons with the International Interpretation /Translation Course?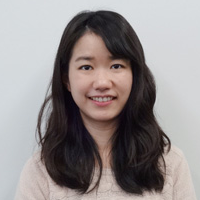 ---
---
I really appreciate the teachers' strong support!
I graduated from a university in Taiwan and hold a degree in hotel management. Still, I enrolled in BIL because I thought it might be helpful in getting a job in Japan. I started looking for jobs after the first year ended. The Japanese job hunting system was really different from Taiwan's and it was very difficult. Once, I even cried while writing an application form. Thanks to the strong support the teachers gave me, I was able to get the job I wanted. The job hunting in Japan was hard but it was a good experience. I feel like I've become more mature. If you want to get a job in Japan, you have to work hard. You should improve your Japanese skills as much as possible. However, it is also important to experience many things. It is good to go out and have fun too. Believe in yourself and do your best!