Students of Bunka Institute of Language can access to Bunka Gakuen's wide array of educational facilities, including in-school facilities such as libraries and large dining halls, as well as superior off-campus lodgings such as Bunka Hokuryu Kan and Bunka Karuizawa Villa, which are utilized for international friendship camp.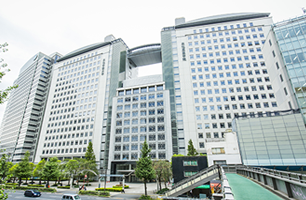 Bunka Gakuen campus
Bunka Gakuen is conveniently located within seven-minute walk from Shinjuku station south exit. This large campus provides distraction-free studying environment for students even though located in the center of the capital.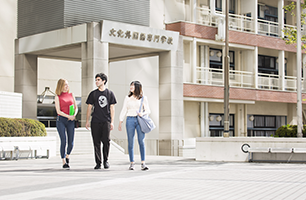 Bunka Institute of Language building
This is the Bunka Institute of Language building where classes are conducted.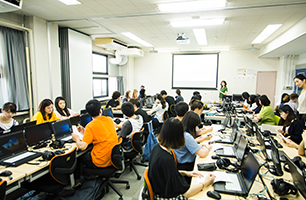 CALL classroom (language learning support system)
The institute's original voice materials are used in pronunciation, listening, interpretation and translation classes to provide a superior learning experience.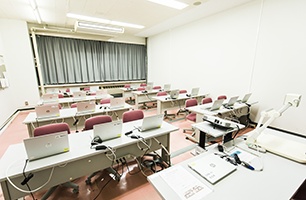 Computer classroom
Students can use the computers to write reports or prepare materials for their presentation assignments.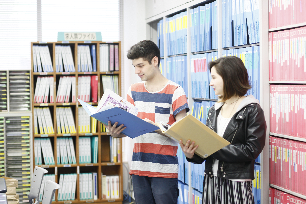 Career Library, Career Center <4th Floor, Building B>
This center provides employment related information for students including recruitment information, industry and corporate information, and job searching records of graduates.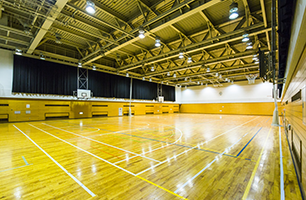 Gymnasium < Building J>
Students can enjoy playing various sports such as basketball, volleyball and badminton at the gymnasium.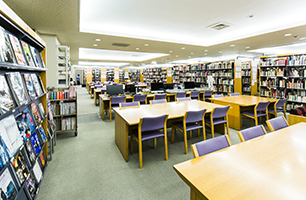 Bunka Gakuen Library <1st Floor, Building F>
Students can freely use the library. The library also provides good environment for self studying after school.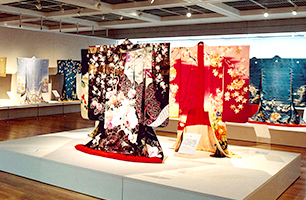 Bunka Gakuen Costume Museum < Shinjuku Bunka Quint Building >
B.I.L students can enter Bunka Gakuen Costume Museum free of charge by presenting their student ID cards.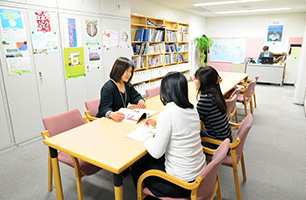 Bunka Gakuen International Communication Center <2nd Floor, Building F>
As the gateway of Bunka Gakuen's international exchange activities, the center hosts short and long-term study-abroad programs and seminars related to foreign countries. Informative materials on affiliated schools and other schools around the world are available for free reference.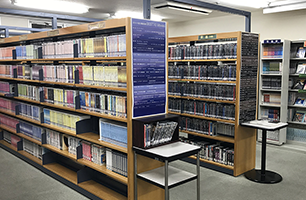 Bunka Gakuen Fashion Resource Center
The center stores fashion-related materials accumulated by Bunka Gakuen, and provides a place where students can watch videos, DVDs, and CD-ROMs.
"GAKUEN SHOP" <1st Floor, Plaza Building>
The shop sells various types of goods including school supplies, stationery, and lifestyle goods.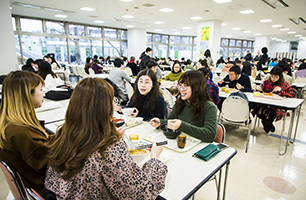 Cafeteria <1st Floor, Plaza Building>
The cafeteria provides many delicious, nutritious and calorie-conscious meals for students. Freshly baked bread and Japanese box lunches are also available.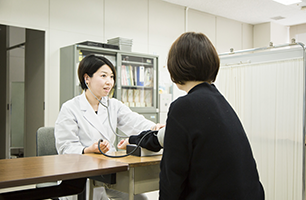 Healthcare Center<4th Floor, Building A>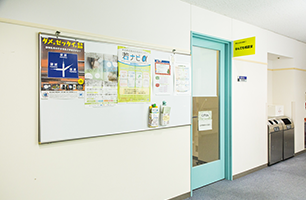 Bunka Gakuen Campus Life Support Office<4th Floor, Building A>
This office has "Student Counseling Room", "Communication Lounge" and "Support Room for Challenged Students".
They provide wide range of consultations such as future path, troubles of everyday life, mental health and learning consultation.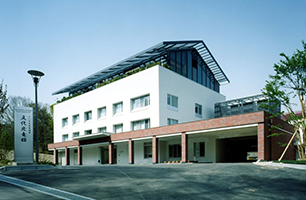 Iiyama Hokuryu Onsen - Bunka Hokuryu Kan
The facility can be used throughout the year. It has onsen baths (Japanese hot spring bath), a gymnasium, a mini-golf course as well as a family ski slope (open only in winter).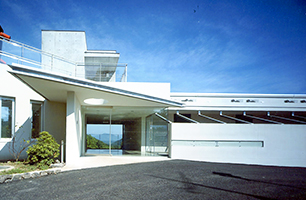 Bunka Karuizawa Villa
Bunka Karuizawa Villa is located in Karuizawa which is one of the most famous summer retreat destinations. There are several museums and shopping places in the area.